David Vizard wrote:Since the subject has been raised by Erland and some others let's take a look at finishes and boundary layers.

The first question here is we know a dimples finish works on a golf ball but why it does is another thing. But I am maybe jumping the gun here so lets start with a little on boundary layers.

The # 1 factor here is to appreciate that there is far more to boundary layer flow than might at first seem. There are two classes of boundary layer – laminar and turbulent. What starts off as laminar turns to turbulent after a certain distance along the surface concerned. A turbulent flow starts as a laminar flow very close to the surface but then becomes turbulent. In the case of golf ball dimples lack of them produces one large rolling wave just past the point of the balls max diameter. This makes it appear as if the ball is larger than it really is. With the dimples a trailing dimple generated Vortex breaks up the proceeding one. This produces a smaller overal vortex and cuts the apparent diameter of the ball as well as having the effect of tidying up the trailing flow.

Those of you who read some of my posts on the surface finish thread may have noted that I said I only polished the short side turn just before the seat. Well here is some news! After looking at Charlie's finish on my E7 heads I decided to polish one as I was having doubts about this move. As near as I could tell it was very slightly worse with the fully polished finish!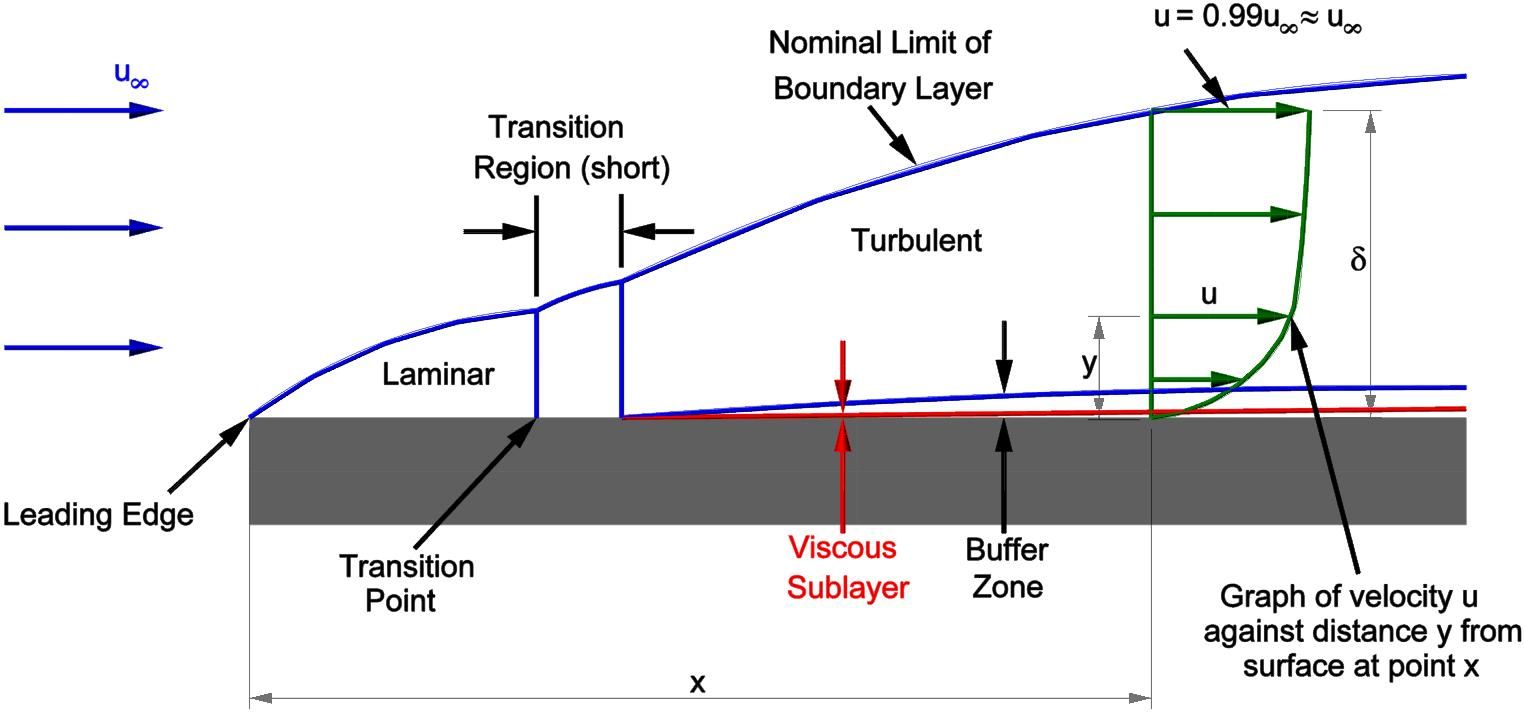 The boundary layer is the layer between the main body of flow and the port wall and it is moving much slower than the main body of flow.
The reason for a rough finish is to activate the boundary layer to keep it thinner.
A thickening of the boundary layer leads to flow separation from the surface.
The slower the velocity the thicker the boundary layer gets and vise versa.
The highest velocity in the port is not at the short radius just before the seat but before the crown of the SSR.
Where the velocity is high there is almost no boundary layer so there is no reason to activate it, that only creates more surface drag.
Just making the floor before the crown smother on a 225CFM head is worth 10 CFM in flow.
Applying course finish started out being used only just above the seats and on some heads that was also worth at least 10 CFM in flow.
It helped the flow to turn and follow the seats just as the golf ball dimples do.
The Golf ball.
The dimples activate the boundary layer and delay flow separation to a later point which makes the wake beind the ball smaller and cuts drag.
Erland