Here is a pic of the size difference between a stock style mid 70's 460/C6 starter on left and a PMGR 460/E4OD starter from a '92-'97 Ford F250/F350(yes, it will directly fit a 460/C6), that little starter kicks the crap out of the larger starter and gives MUCH more clearance for headers. I use one on my '79 Ranchero with 472/C6 combo and would never want to go back to the 70's style of starter.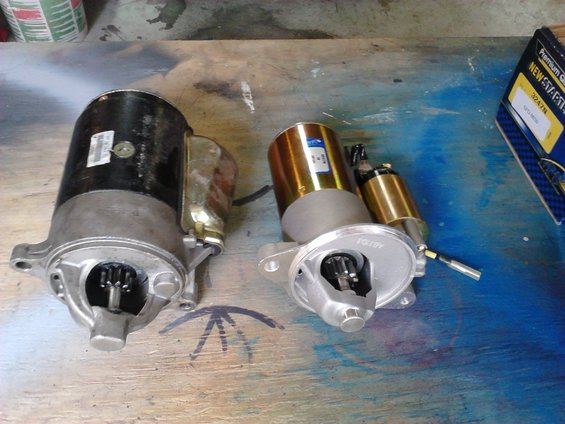 Good luck and hope this helps.
FWIW, the '92-'97 PMGR starter uses a 164 tooth flex plate.