I'm looking to plumb my twin exit exhaust through the after market diffuser on my street car for the following reasons;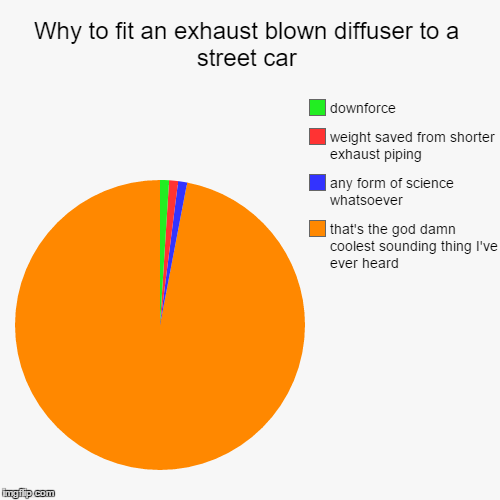 More seriously though, this is what I have in mind would is more or less this (on the veyron, no this isn't the actual selling point for me):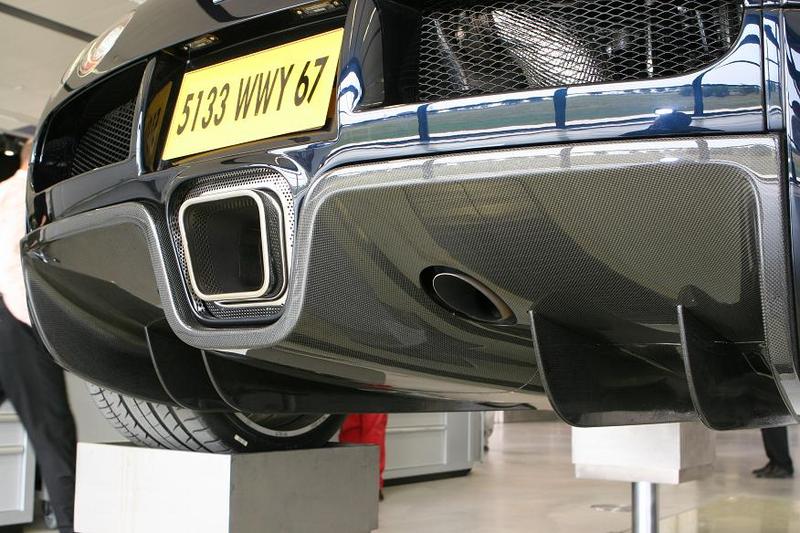 The car is very close to the ground and I will be making a full under tray for it as well. How functional the whole set up will be as a whole will be entirely speculative however.
Can anyone see a reason not to run a set up like this full time on a street car? The only issue I forsee is the heat on the diffuser (carbon outer, glass inner unit) and rear bumper (glass) when sitting stationary. Not sure if this would be enough to cause damage though but I guess it's possible.
Appreciate the feedback.
-A