2003 5.7 hemi ram, quicktime bellhousing, ACT twin disc clutch, ram srt10 T56 transmission, ram viper srt clutch master, 2009 challenger clutch slave
Transmission freshly rebuilt (by me, first timer so could have messed up somewhere) shifts perfectly when engine is not running, when engine is running shifts ok in all the forward gears, but will not go into reverse. Downshifting is ok in lower rpms but gets progressively harder as the rpm's go up.
Any ideas as to what might be causing this? Internal transmission problem or a clutch problem?? My idea after browsing the web a bit looking for similar problems, is that the clutch is not fully disengaging. When upshifting before the forward gears engage there is a hesitation, which in my mind is the syncro slowing down the gear to match the speed before the gear engages?
The whole setup is a mix of different aftermarket parts and OEM stuff, for example the clutch master is from a dodge ram SRT10 T56 truck, the clutch slave is from a 2009 dodge challenger car, could it for example be that the master cylinder doesn't have enough stroke to fully extend the slave? How would I measure this?
Thanks.
Clutch master: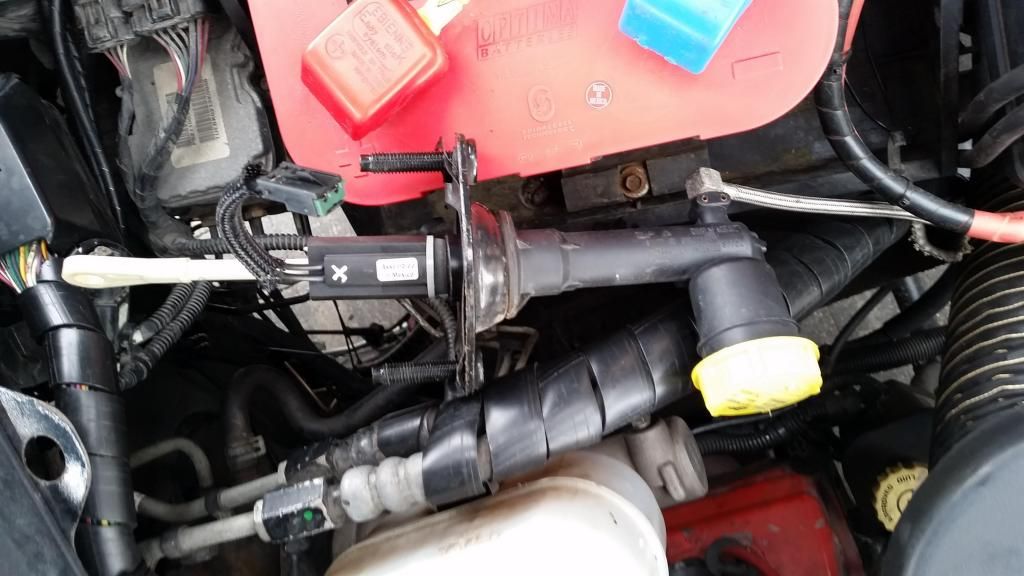 Clutch slave: