Made my own jig to weigh little and big ends seperately using info I found in other threads on this site as a lead, problem is I can't get consistent repeat readings, the weight differs +/- 2gr.
Picture of the jig, made the chains about 3 foot long to prevent binding issues (same as the example I found in another thread here)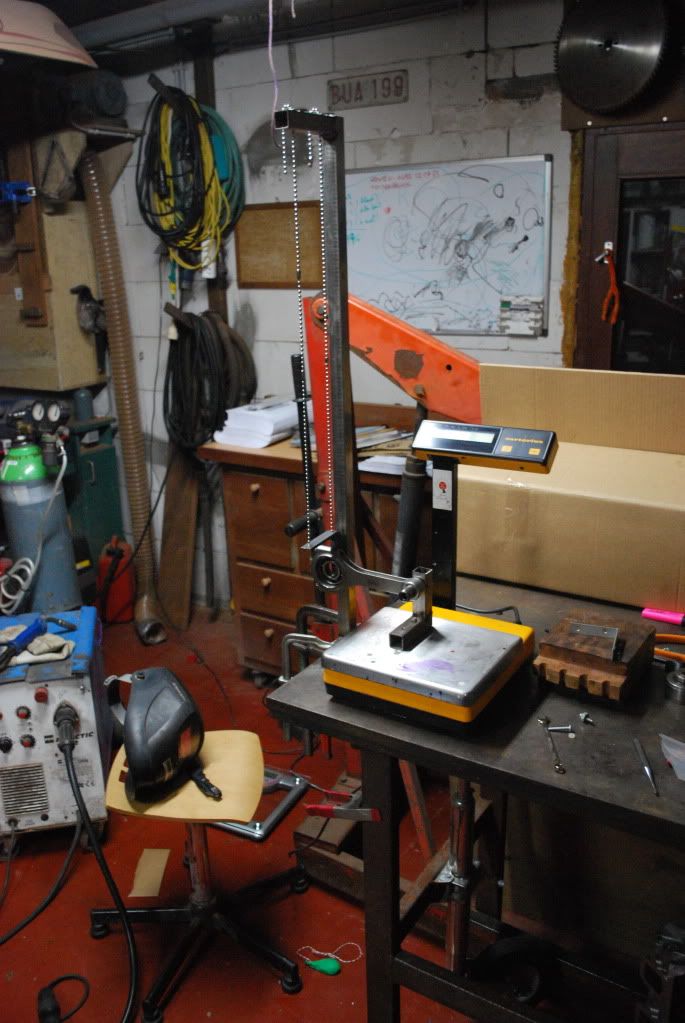 Used an old bearing to hold the big end, is a little bit smaller than the big end diameter as you can see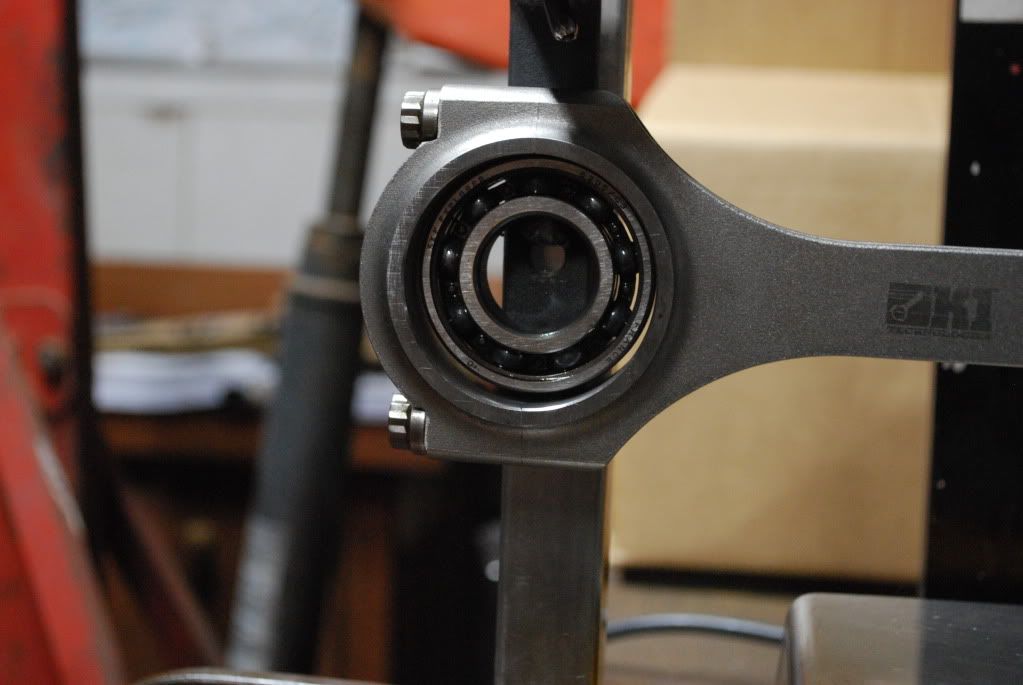 Used an old lifter body for the small end, there is a bit of play but not much as you can see in the picture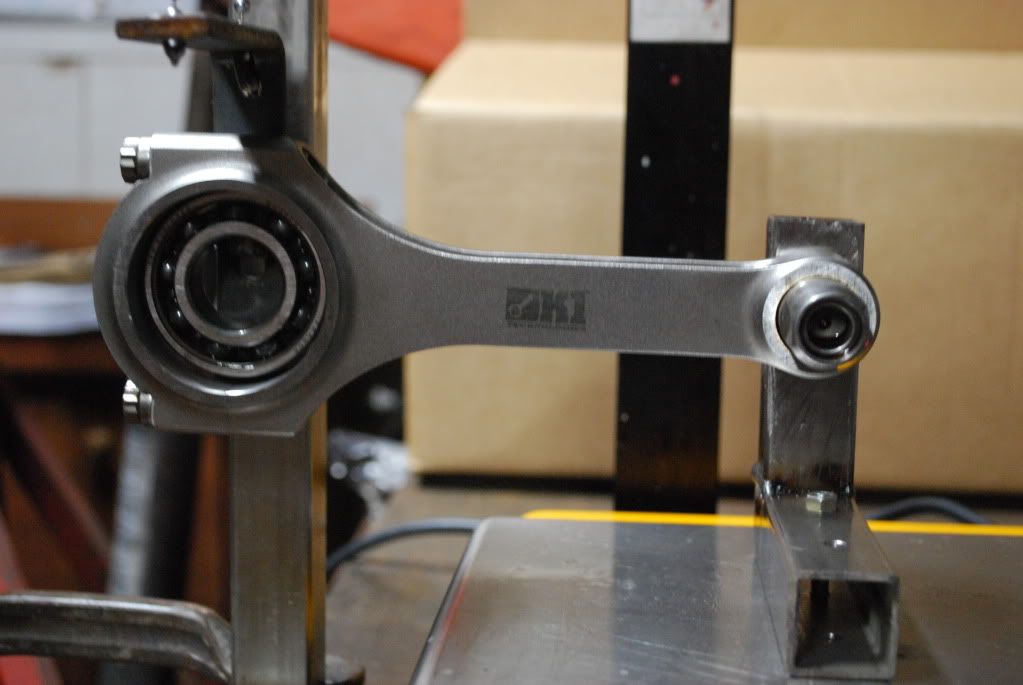 No matter how hard I try I can't get good readings, it's driving me crazy, what am I doing wrong?
Thanks, Christof.